Harlequin shrimp
Hymenocera picta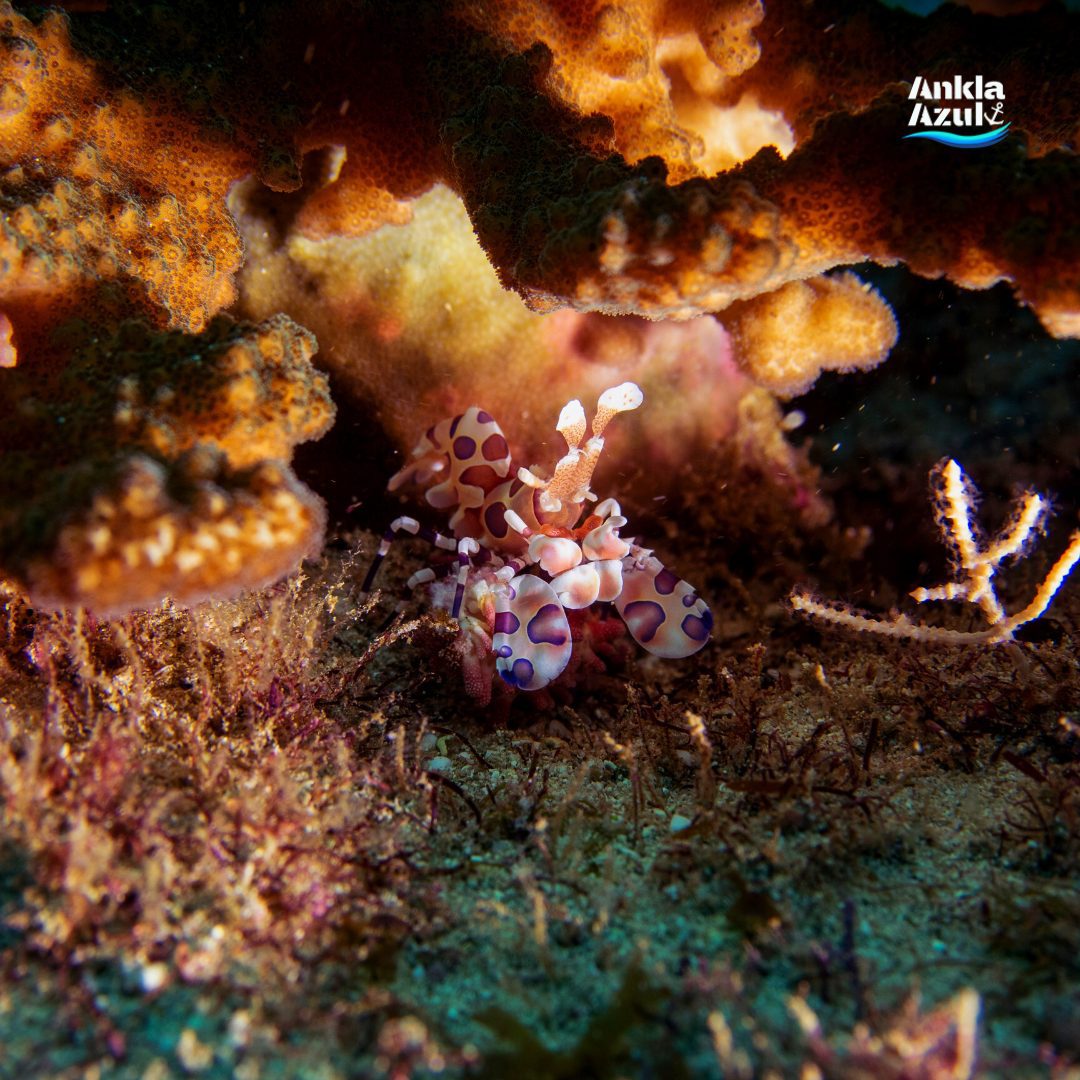 🧜‍♂️ Habitat
Found throughout coral reefs in the tropical Indian and Pacific Oceans. Male and female are often seen together in the wild. They can live up to 7 years.
🥙 Diet
Feeds exclusively on starfish, including crown-of-thorns starfish. If there are no starfish around they will prey on sea urchins.
⛽️ Fact
Individuals mate for life and are very protective of their territory. Once they find a suitable home in the reef they can stay for months, even years.
Conservation status: According to many reports it is believed that the population is declining due to the degradation of coral reefs, in which they live exclusively.
📍In Bahía Solano
Not easy to spot! Live in cauliflower coral patches.